Best Practices for Recruitment Process Outsourcing Jul 6 , 2016
It's good to have an idea about best practices in recruitment process outsourcing.
Recruitment process outsourcing (RPO) is the use of an outside company to handle some or all of the aspects of recruiting to fill jobs for your business. Companies use RPO to make the hiring process faster and more effective, using the expertise of dedicated recruiters to save time and money as well as attract better talent than they could by their own efforts alone.
When it comes to RPO, there are some best practices that set providers apart and ensure that you will get quality services and good results. As more and more companies turn to RPO to meet their growing hiring needs, they still need to be involved enough to know that they are getting quality services for their recruiting dollars.
Best Practice #1: Setting Goals
If you don't have a clear picture of what you want to get out of RPO, you chances of achieving it aren't very good. Defining what constitutes recruitment success will help the RPO company as they work on your behalf as well. Both sides need to know what is expected before starting to work together. Be specific: what constitutes a successful hire? What steps need to be taken to get there?
Best Practice #2: Effective Communication
The RPO relationship depends on communication. Everyone on the hiring team needs to know exactly what your company seeks in an employee and what criteria are necessary in order to select candidates that will have the necessary qualifications, the right cultural fit, and the talent needed to excel in the position.
Furthermore, when only certain aspects of talent acquisition are outsourced, communication is essential in order to keep everyone up to date on what is being done and where the process stands at all times. Duplication of efforts wastes money and time that no company can afford in this competitive marketplace.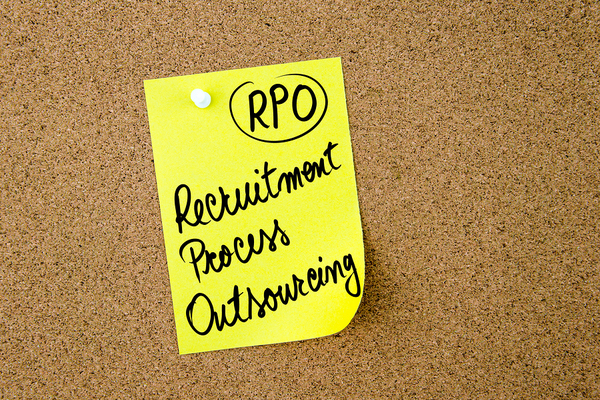 RPO can benefit many companies in their recruitment efforts.
Best Practice #3: Troubleshooting and Adjustments
When you work with another company to acquire talent, there's always the potential for problems to surface or unexpected situations to occur. It's wise to allot some time to troubleshooting and deal with small situations routinely to prevent them from becoming big ones.
Setting a regular
time to talk with someone from the RPO company or getting a periodic update on progress will allow for potential problem areas to be adjusted.
Best Practice #4: Checking the Results
Part of quality RPO is
data that can measure
the success of your recruitment efforts. Your RPO provider has access to this data, and you should be looking at it closely to see where your efforts are bearing fruit and where you and your provider still have work to do. Yes, it takes some time, but it will save you time later when your recruiting is fully optimized and streamlined. And that will never happen if you don't take time to analyze the data.
Contact GDH Consulting
for a partner in top quality RPO services.